Anniversary song for
Aarna
A personalized anniversary song is the perfect anniversary gift that allows you to express your love to your partner in a meaningful way. What's more, it is a great relic for a lifetime of memories. It will be long remembered and appreciated. So don't hesitate, order you song now.
Discover the power of personalized anniversary songs:
Instant download
Share through Facebook, WhatsApp, email and etc.
Get your MP3 and burn it on CD. Then you can play it in the most subliminal moment.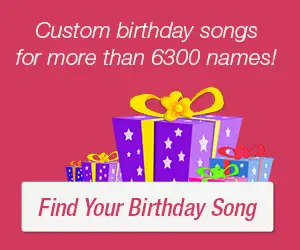 Order your personalized anniversary song
Step 1 - Songs Preview
Once you buy the song, you will be able to download a clean version of the song without the voice over it
Step 2 - Select Songs