There is nothing more beautiful in the world of two people who deeply love each other and promise themselves to stay together till the death parts them.
Anniversary is a very special day of celebration when people re-think their commitments and express their love and respect towards each other. If any of your dear one's anniversary is around, you may want to send a card with your wishes vie email or share it on their social profiles. We have prepared a few wishes with images that will immediately grab the heart of their recipient.
Also, you can surprise your marriage partner with an anniversary song with his/her name it at the celebration . That memory will last forever. I can guarantee.
May Your Love & Companionship Last Forever . God Bless You Both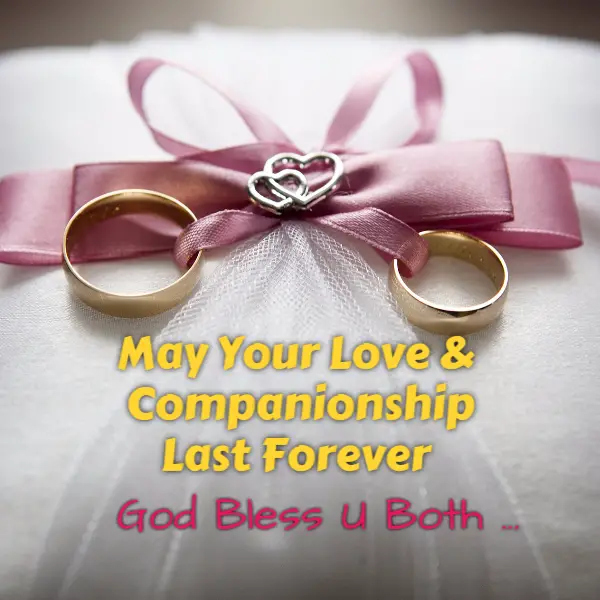 2.  Happy Wedding Anniversary. A couple which is really made for each other

3. Life is only traveled once . Today's moment becomes tomorrow's memory. Enjoy! Happy Anniversary.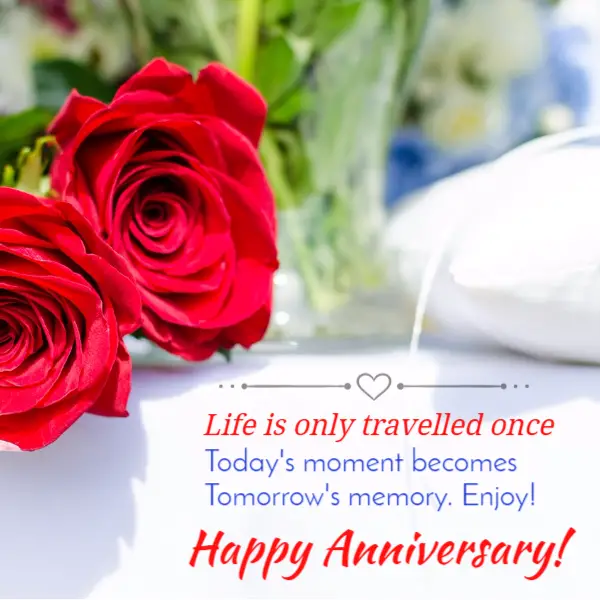 4. Our anniversary is not meant to be a reminder of a long journey. Our anniversary is meant to be a mark of good times that we are yet to see. Happy Anniversary.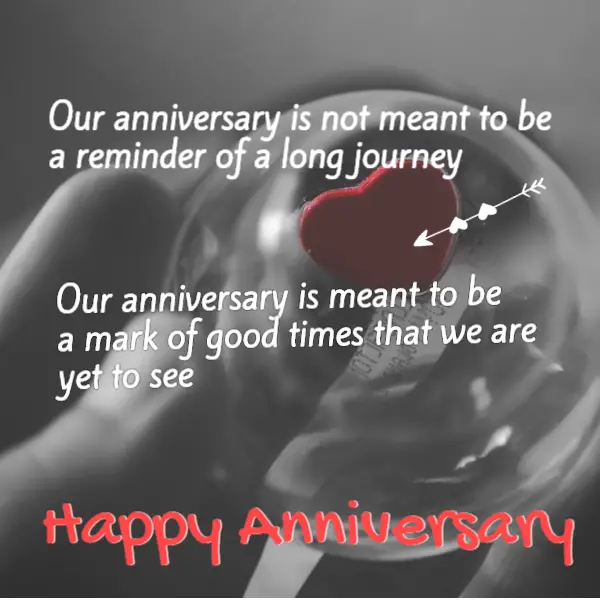 5. May your marriage be blessed with Love, Joy and Happiness!

6. Congratulation on your 1st Anniversary!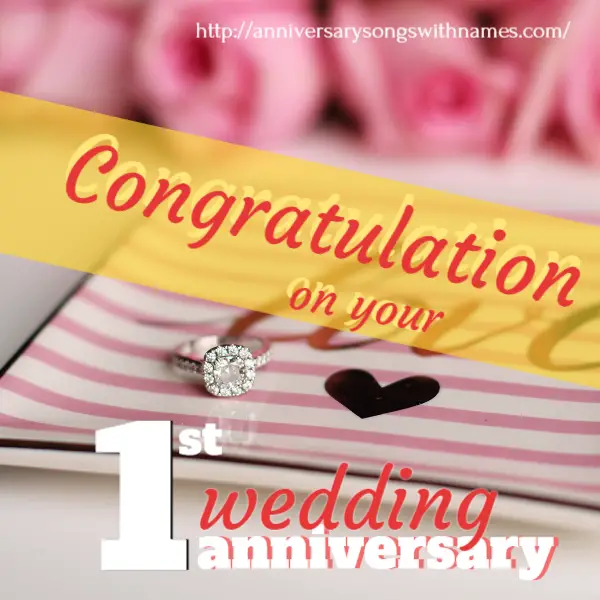 Comments